Winter 2023 Signups Now Open
If there is any program detailed that does not have an online flyer available, please call us for more information.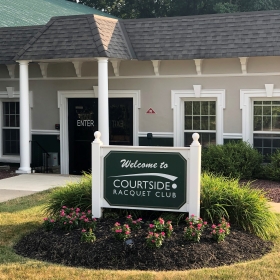 At Courtside Racquet Club, we are passionately committed to providing a first class tennis facility for all ages and skill levels,
where enjoyment of the game is enhanced by helping people enjoy life through the physical, mental and social benefits of tennis. Our goal is to create an environment in which everyone feels like they are part of our family.
Let our professional staff elevate your game to the next level. We offer private, semi-private and group lessons as well as contract time for members who are just looking for match play. Stop by for a tour of the 2009 USTA facility of the year.
Welcome to the Courtside Racquet Club
Located on Route 31 in Lebanon, NJ the Courtside Racquet Club is a top class facility which boasts 6 indoor tennis courts and a swimming pool.
---
Winter Programs
Stay up to date with the latest happenings at Courtside.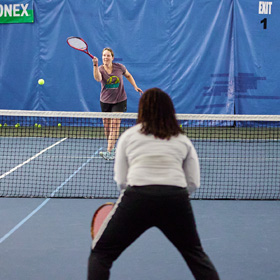 Adult
Instructional
Group instruction for adult players of all levels and ages. Players are grouped ability level.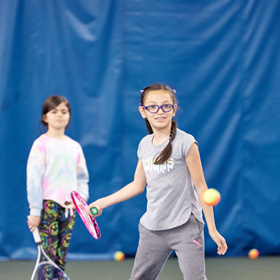 Junior
Instructional
Group instruction for junior players of all levels and ages. Players are grouped by age and ability level.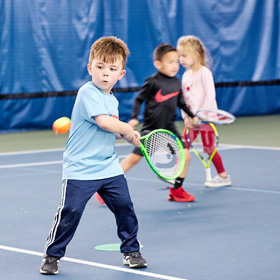 Puppy Pound Tennis
An educational and fun program inspiring children aged 3, 4 & 5 years-old to get active and to learn to play tennis!.