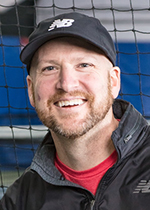 Steve Bork
General Manager and Director of Tennis
Steve Bork is the Director of Tennis at Courtside Racquet Club in Lebanon, NJ, and serves on the Nike Advisory Staff. Steve has trained under the guidance and tutelage of some of the top teaching professionals in the world as both a student and a coach. Steve's students have earned college scholarships, and played internationally on the satellite and circuit level of the professional tours. Steve has a degree in early childhood education and is the founder of the Top Dog Tennis Academy and also the co-founder of Tennis Nation.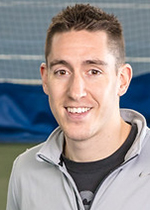 Nathan Bauer
Courtside Assistant General Manager
Nate Bauer is the Assistant General Manager at Courtside. His hometown is just up the road in Washington, NJ. He is a former student of Steve Bork and has worked for the club as a tennis professional in the past. He returns to Courtside after 3 years of working for tennis wholesale leader, Fromuth Tennis where he worked in marketing and account management. During that time he was also the Assistant Men's Tennis Coach at his alma mater, Alvernia University in Reading Pennsylvania. Prior to professional life, Nate played tennis for Alvernia University for all four years. He was #1 singles for 3 years and was team captain for 2, gaining 1st Team All­Conference honors and holds the record for most #1 singles wins. He studied business and received a degree in Sport Management. He continues to play tennis through USTA Adult Leagues. His experience and background in business as well as his ability to teach at all levels makes him a true asset to the Courtside team.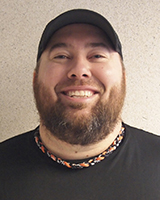 Bobby Weiss
Head Pro
Head Pro Bobby Weiss hails from Easton, Pennsylvania where in his playing career he earned his way into the top 50 in the men's open singles division and top 20 in the men's open doubles division. Bobby has coached over a dozen USTA adult league teams to the USTA Adult League National Championships as well as numerous others to sectional and regional titles. He has been to the USTA Adult League National Championships twice as a player in the men's 4.5 division. Bobby's coaching experience extends into the professional ranks as well. He coached a top 100 player on the WTA tour. Prior to coaching, Bobby spent 10 years as the sports announcer for Service Electric Cable Television for all high school, college and professional tennis match broadcasts on live television.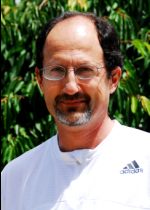 Frank Null
Teaching Professional
Frank Null brings twenty years of playing and coaching experience to Courtside. He played his college tennis at San Jose State. After graduating, Frank battled his way through the USTA's Men's Open division and earned a number five ranking in Northern California. Frank's exposure to the game at all levels makes him adept at teaching children and adults of all levels. In addition to teaching, Frank is a USRSA master stringer.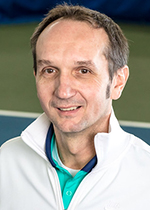 Tomasz Tarczynski
Teaching Professional
Tomasz Tarczynski, a native of Poland, was a member of the Polish National Tennis team for 7 years and represented Poland on the ITF Tour in Europe. During that time, he was a medalist at the Polish National Championships, and competed in the Pro Tennis League and on the National Tour. Tomasz is a USPTR and Polish Tennis Association certified teaching professional and has taught juniors and adults of all abilities. He has worked at the prestigious Sanchez-Casal Tennis Academy in Naples, Florida as well as the Johan Kriek Tennis Academy in Sarasota, Florida. Tomasz comes to Courtside from West End Racquet Club in Allentown, Pennsylvania.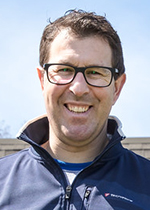 Luís Fidalgo
Teaching Professional
Luís Fidalgo, a native of Portugal, is USPTA certified and Level II certified by the Portuguese Tennis Federation. He has more than 10 years of teaching experience, specifically in high performance development with 12 and under and the 16's age groups. He has coached players ranked in the top 20 and to 10 in Portugal. Luís played tennis for 15 years in Portugal, reaching a ranking of 75 in the country. He has won titles in singles and doubles at various levels and has participated in Portugal's National Championships. Luís has also trained with the top Portuguese players as a hitting partner. In addition to tennis, Luís has coached beach tennis for three years. He coached the number 1 ranked beach tennis player in Portugal in 2011 and the number 69 ranked beach tennis player in the world in 2012.