Courtside Racquet Club Membership
The VIP membership requires the member to leave a credit card on file that all transactions will be billed to.
VIP Members will receive the following benefits:
20% VIP discount on tennis shop purchases
3 week advanced court booking privileges
Free USTA membership for junior members
First opportunity for booking into special events and programs
VIP member sales in the tennis shop
Free court time during the summer and holidays on air conditioned courts
Free cardio classes Mondays, Wednesdays, and Fridays 9-10am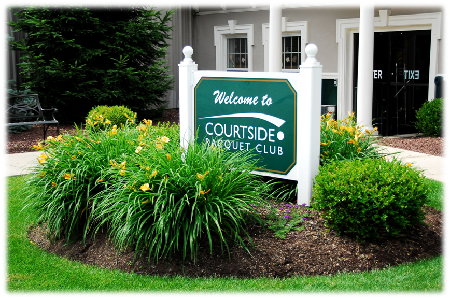 Courtside will match any advertised price by an AUTHORIZED retail dealer on "in stock" items. Should you find a product through one of our competitors for a lower price we will match their price, provided that they have it in stock in the same size and model. We must have the item in stock as well (we are not able to price match on special orders).
We must be able to verify the lower price. Pricing that cannot be verified will not be honored.
This policy does not apply to special promotions or give aways and may not be used in conjunction with any offer, coupon, or promotion.
Price match must be "apples to apples". For example, if another company has a certain shoe in stock in size 13 only for a lower price but you are interested in size 7, we are not able to match or beat their price since they do not have your size in stock at that lower price.
If you have any questions regarding any aspect of membership at Courtside, please do not hesitate to contact us at (908) 713-1144.